During this time of the pandemic, Healthcare workers are working hard to save the lives of the people who are infected with the corona virus and the ones who are trying to find a vaccine for it. I applaud those for doing their job and for their sacrifices since most of them are away from their families or have died. Now there are other healthcare workers that are not taking their job seriously, how do I know? take a look:
The hospitals and the mainstream media have been saying that the hospitals are overcrowded and the workers are overwhelmed with patients, if that the case then why do I see a bunch of nurses and doctors making dumb tiktok videos instead of doing their job. By doing these videos, not only will the public will not take them seriously but it will upset those who have lost family and friends to the virus. It also makes healthcare workers who are taking their job seriously look bad. Those tiktok healthcare workers are acting like fucking clowns.
I understand that they were doing it for the intention of relieving stress and have a little fun since they are constantly working but don't fucking upload it to the internet especially if people are depending on them more then ever during this bad time. I won't be surprised if those people in those videos got fired cause they deserve it and even if they didn't lost their job, I guarantee they will after this pandemic is all over. Their boss is going to say  " Hey thank you for all of the effort and hard work you have done during the corona virus pandemic. Since its all over, you are fired. get the fuck out of my hospital. now you have a lot of time on your hands to do tiktok videos".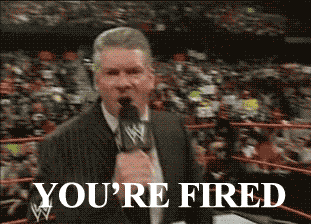 That's how I would do it if I were in their bosses position. Hospitals already have enough to worry about as it is especially the amount of wrongful death lawsuits they will deal with after this whole thing is over.
So those healthcare workers that are acting like clowns, Do your fucking jobs and save people cause if not, those deaths will be on your hands and I know for sure, you will get sued by their friends or families. If you wanna relieve stress, do it but like I said, don't upload it. You are not the heroes here cause now the public wont take you seriously anymore. The real heros are the ones that are doing job and taken it seriously like my mom and my girl's mom who works at a hospital.
Conclusion
So the tiktok workers, I hope you stop dicking around and do your job, if not, I hope you got fired. Your an embarrassment of your profession.
The healthcare workers that are working hard. Stay safe cause YOU are the heroes, your hard work won't be in vain and I hope you get a raise or a bonus after this cause you guys deserve it. Go kickass.
Till next time,
Legion