I hope you guys have been enjoying the Blowjob Facts Series so far. You learned some good facts from World War 1 veterans using their cum to relay secret messages that are undetectable to the history of the word "blowjob". Unfortunately, This is going to be the third and final part of this series. I hope that you have been showing your girl these facts so she can not only get some sex education but know the benefits of sucking dick for both your happiness and her own. This is Blowjob Facts Part 3:
1. Semen contains a powerful antioxidant called spermine which is used in upscale spas and it's even used in facial creams. The only downside is Spermine is so strong that it can cause DNA damage. (So girls, be careful not to use too much and if there's some leftover, eat it and enjoy.)
2. In Ancient Rome, men of status could get their dicks sucked but not return the favor to girls since in that time, it was seen as weak and submissive to those men that do it. It was common practice in Roman times that noble men and soldiers were getting it from slaves and lower class women. (Must be awesome getting blowjobs whenever you want. I bet the slaves and lower class women are the best since they get to practice alot.)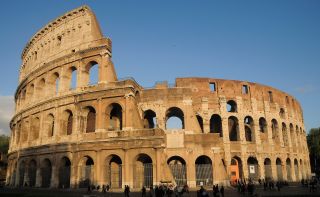 3. In ancient India, sucking a mango and not a banana, represented the blowjobs. (Either way, mangos are delicious and if that's the case, a girl must look sexy eating one just like a banana.)
4. In the 19th century, anyone who practiced fellatio, petting, lesbianism, or masturbation would receive dire consequences, including caning and whipping. (That fucking sucks.)
5. Cleopatra may have serviced a fuckload of men at once. Legend has it that the Egyptian queen blew more than 100 Roman noblemen during a long orgy. She was given the nickname "Meriochane," which means "someone who gapes for 10,000 men". (This is the first time I ever heard of this. I knew that she was known to be hot and slutty but goddamn. She must have pass out after that.)
6. Oral sex had resurrected an Egyptian God which came from the myth of Osiris, who was killed by his brother and brought back to life by getting sucked by his sister. (Hey, you do what you gotta do. If that's what it takes to come back to life then so be it. Can you image if that happen in real life?)
7. In the Renaissance, "frenching" means any type of genital kiss. According to a survey completed by Playboy, the French are number one on receiving oral,  followed by the Greeks, Brazilians, and Poles.  This term is still used today in modern day slang.
Sources