Note: SPOILER WARNING!!! This review on Kiki's Delivery Service will contain spoilers. If you have not seen the movie yet and you do not want to be spoiled, Leave now. If you have seen the movie, Enjoy my review. Finally, If you don't care about spoilers, Once again, enjoy the review. You have been warned.
I got you another movie review from this years Studio Ghibli Fest. Last time, I have given my review on My Neighbor Totoro, this review is going to be about Kiki's Delivery Service and it's the 2nd movie of the fest.
As I have said before in My Neighbor Totoro article, I have seen this movie when I was a kid and since then, it has been years that I have not seen it, until now. So this is my second time seeing this movie and I'm happy that I did cause it bought me back memories of when I first watched it.
This is my review on Kiki's Delivery Service:
Storyline
The story is about Kiki, a 13 year old witch, moving to a new city away from family to train just like her mother before her. Throughout the movie, she tries to get used to her new home in a bakery and even has a delivery service to repay and help Osono, the owner of a bakery for her kindness. Kiki even meets Tombo who admires her flying ability.
The story is nothing complicated, just a simple story.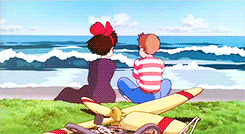 What's Good
almost everything about the movie is good. The characters are lovable especially Jiji the cat who has been funny throughout the movie. I like how in the end of the movie he got kids with the neighbors white cat and how he has to pretend to be a stuffed cat in a cage in Kiki's first delivery. The animation and music is great. The voice of the characters are great too especially for Kiki because I never knew until I found out that Kristen Dust did the English voice of her. The movie is exactly how I remembered it.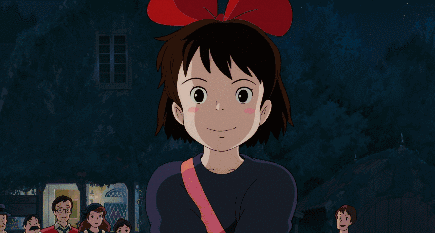 What's Bad
Remember I said that almost everything about the movie is good? The reason I said that is because there was only one thing I didn't like and understand about the movie: Why doesn't Jiji talk any more even after Kiki gained her power back?
That was it.  I don't get why because throughout the whole movie Jiji can talk to Kiki until she cannot understand him any more after she lost her power but even after she gains it back, in the end of the movie, Jiji still doesn't speak any more.
I have a friend of mine who gave his theory on this and tell me if you agree in the comment section. He believes that in the beginning, Kiki doesn't have any friends in the whole movie and the only friend she had was Jiji but when she is starting to hang out with Tombo, she somehow lost the ability to understand Jiji. Supposedly, it wasn't a ability of her to understand Jiji but it's her imagination since Jiji is her only friend and in the end of the movie she made friends with not only Tombo but with other people too which resulted the need to understand Jiji to be gone. She doesn't need talk him anymore because she gained friends. That was my friends theory on this and I do agree with him cause it does make sense because like I said, she only had Jiji when she moved to another city for her training.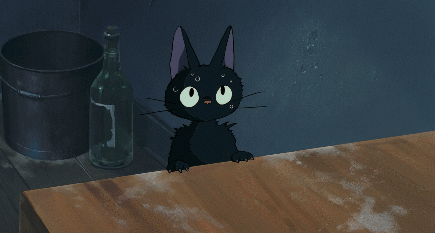 Overall
Even though we would never know the reason why Jiji can not longer talk anymore regardless that Kiki got her powers back, I still give this movie a 5 out of 5. It's a MUST watch for all anime fans, adults and kids alike and even people who love witches. This is another great movie from Studio Ghilbi. I hoped you enjoyed this review and tell me what do you think of the movie.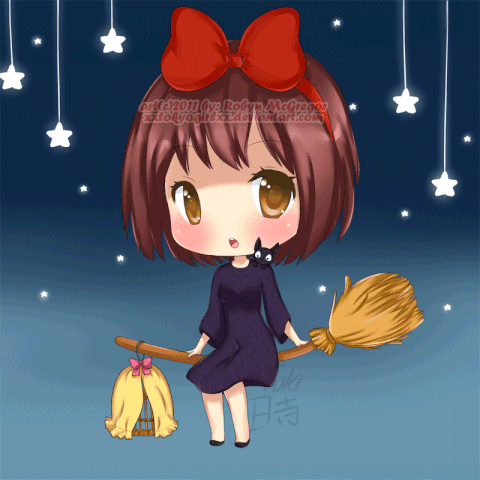 Rating(5/5):