The Miss America organization has decided to no longer have the swimsuit part of the competition and to instead focus on as I quote "what comes out of their mouths that we care about". So they want to bring women and see what dumb shit they have to say. Honestly, the only thing that should come out of their mouths is cum after a blowjob (I just couldn't resist not saying that after what they had said as I previously quoted from them).
First off, taking out the swimsuit part of the competition is breaking a tradition that has been going on for decades of the pageant. Second, no one gives a shit of what they have to say, it's a beauty competition, not a debate competition. All of those girls worked hard to look the best that they can be with diets, make up, personal training, and anything else that can give them that edge to the competition. If some girls are too unconformable to wear a swimsuit for the competition then they should not participate at all otherwise then stop bitching about it. Honestly, if a girl can handle wearing a bikini at the beach knowing that a lot of guys will be looking at her, then she should have no problem doing the same thing in front of a crowd. Third, since they have considered themselves no longer a beauty pageant, that means they will be accepting women of all sizes, that means we will be expecting fat and ugly girls like these: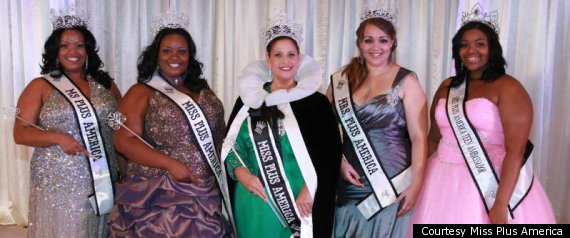 I do know one thing that is going to happen to Miss America, It's ratings are going to go down cause most men are not going to watch it and not even some women. The pageant is going to die off on it's own and then they are going to wonder "Why are the ratings down?' "Why is there no big audience watching this" then we can tell them " Hey Miss America, your ratings are down because  your listening to dumb feminists and implementing social justice into this which will be your downfall if you don't bring back the traditional way of the beauty pageant and stop listening to SJWs"
Regardless, it won't affect me and some of you one bit cause if we want to see hot girls in bikinis, all we have to do is open up google and write "hot girls in bikinis" and that's it. Hell, you can ask your girl to send you a pic of her in a bikini or naked which will be a better option. Problem solved. Also we still got Miss Universe, Miss Latin America and Miss Bum Bum Brazil Pageant to watch. So let's sit back and watch the end of Miss America. Hope they enjoy there low ratings.
Till next time,
Legion
Sources